Triangle Rabbits is an all-volunteer 501(c)(3) nonprofit organization serving North Carolina, U.S.A.
Holiday Silent Auction and Sip & Shop
Exciting news, everyone! Triangle Rabbits is opening an Outreach Center, including a "Hop Shop", in 2024! We are thrilled about this opportunity to expand our programs and create a gathering space for classes, workshops, and other volunteer activities for our rabbit community. The Hop Shop will offer supplies for rabbits, including unique toys and treats, and online shoppers will be able to select local pickup or shipping. All proceeds from the shop will support rescue activities, including foster support and community education.

We've got big plans, and we need your help! Join us for two seasonal fundraising events! Fundraising from our Holiday Auction and Sip & Shop events will support our programs, including the Outreach Center, with a goal of opening the "Hop Shop'' portion of the Center in January 2024. You can shop local for your seasonal giving, and then visit us to shop local in 2024!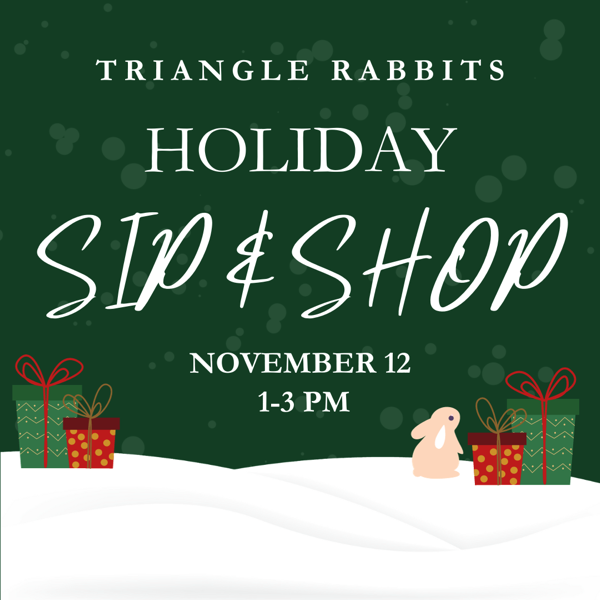 Join Triangle Rabbits for this seasonal fundraising event! Shop at our holiday market to find unique and handcrafted gifts perfect for holiday giving and toys and treats for pet rabbits. You can also get a sneak peek of some of the items in our online silent auction. Grab a delicious lunch and a craft beverage at Compass Rose and celebrate with us. No rabbits at this event please, this one is just for humans.

Date and Time:
Sunday, November 12
1:00 - 3:00pm

Location:
Compass Rose Brewery & Kitchen
3201 Northside Dr #101, Raleigh, NC.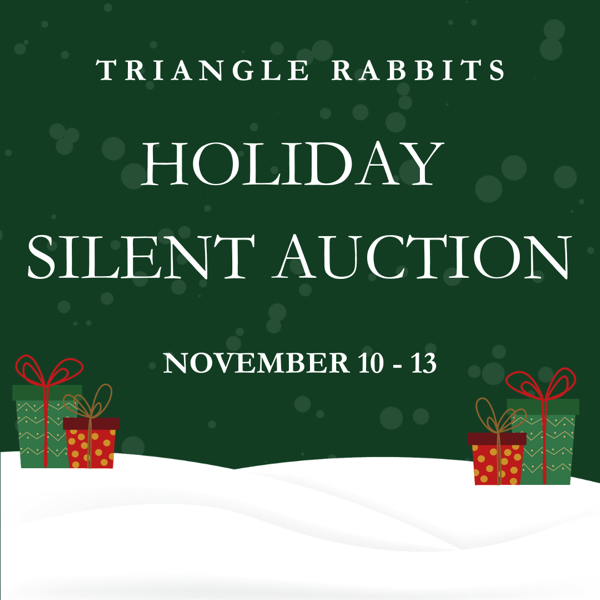 Our Holiday Silent Auction features many beautiful items for humans and bunnies. Bid on gifts for your favorite bunny people such as jewelry, kitchen accessories, and a giant rabbit that specializes in home repair. You can spoil your bunny with a handmade carrier pad, tasty hay, food and treats, and fun toys. All the proceeds from our auction fundraiser will support our programs, including the Outreach Center and "Hop Shop''. We are looking forward to creating a beautiful and welcoming space for our community. Thank you so much for supporting our auction, and we look forward to having everyone visit us next year!

Date and Time:
Online November 10 - 13

How to Bid:
Visit the auction site to see the items and place your bids. We are busy uploading lots of goodies - new items will be added until opening day Nov 10!

Holiday Silent Auction Sponsors
Thank you to our sponsors for donating wonderful items for rabbits to feature in our Holiday Silent Auction. We appreciate their support!
Thank you to our Holiday Silent Auction Donors and Volunteers!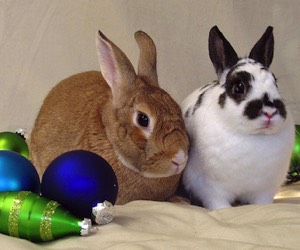 We're sending a big thank you to all the amazing individuals who donated items for the Holiday Silent Auction. Be sure to check out all the beautiful items, including many unique, handcrafted gifts. We also want to thank our dedicated volunteer team for making this event possible; we could not do it without them!