Triangle Rabbits Fall Matching Challenge: A Baby Bunanza!
Part of our mission at Triangle Rabbits is to help rabbits when they need us most. In 2022, it's been a Baby Bunanza! We've had lots of baby bunnies (and their moms, too) in our rescue program this year. We love being able to help these bunnies get the care they need in safe, loving foster homes. Who doesn't love watching baby bunnies grow?! We've had a year full of young rabbit pellets, all kinds of hay, lots and lots of toys, check-ups, spay and neuter surgeries, and RHDV2 vaccines to help these bunnies on their way to forever homes.

Over the last eight years, more than 170 rabbits have been adopted into homes, and many others have been helped through foster care, filling transport needs, volunteering at shelters, and advocating for pet adoption. We are grateful that we have been able to serve our community and make a difference for animals.
In our 2022 Fall Matching Challenge, every gift is matched up to a total of $5500! With your support, the bunnies could receive $11000!
So far this year, Triangle Rabbits has worked with six other organizations to help companion rabbits get the care they need. Over 30 rabbits have come through our foster program in 2022, and 21 have been adopted into permanent homes.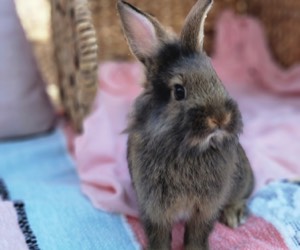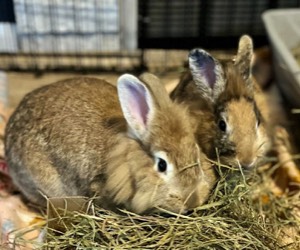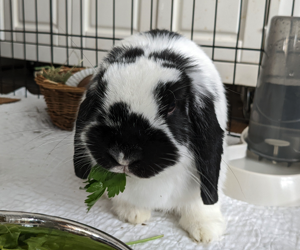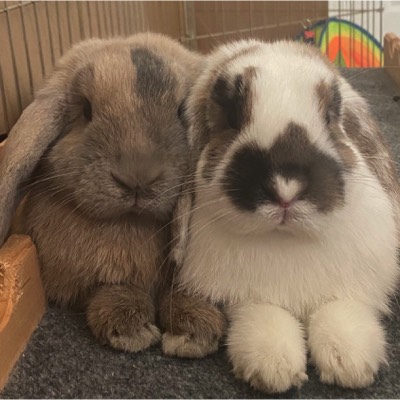 $5508.00 Raised!

$5500 in gifts are matched!
Honey and Juniper are two of Timbre's babies. They have grown up in foster care this year. These girls love playing in tunnels, sneaking in to jump on their foster family's bed, and snuggling in their hideout. You support allows us to help rabbits like Honey and Juniper so they can be adopted into loving homes.
Thank you for considering us in your giving plans to make a difference for rabbits!
Triangle Rabbits is an all-volunteer 501(c)(3) nonprofit organization serving North Carolina, U.S.A.