Fixer-Upper Bunny Fund Matching Challenge
One of our missions at Triangle Rabbits is to help rabbits when they need us most, particularly when they need more veterinary care than county shelters are able to provide. Whether it be an illness, injury, or just poor health from neglect, these rabbits often require numerous trips to a rabbit savvy vet, medications, and a long recovery period under the supervision of our experienced foster homes.

Over the last seven years, more than 140 rabbits have been adopted into homes, and many others have been helped through foster care, filling transport needs, volunteering at shelters, and advocating for pet adoption. We are grateful that we have been able to serve our community and make a difference for animals.
In our 2021 Fixer-Upper Bunny Fund Matching Challenge, every gift is matched up to a total of $4000! With your support, the bunnies could receive $8000!
So far this year, Triangle Rabbits has worked with seven other organizations to help companion rabbits get the care they need. Over 45 rabbits have come through our foster program in 2021, and 28 have been adopted into permanent homes.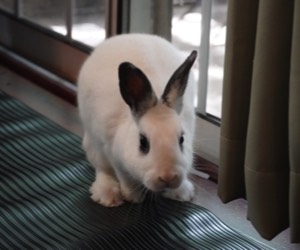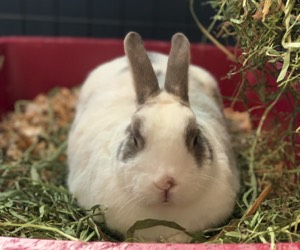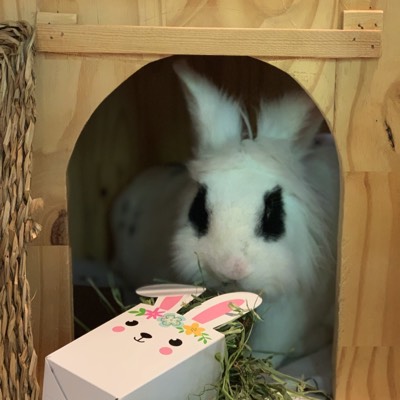 $4851.65 Raised!

42 Donors

$4000 in gifts are matched!
Patch and his best friend Muffin are in foster care with Triangle Rabbits. Patch has a persistent ear infection and needs antibiotics to keep it in check. He and Muffin enjoy lots of toys and attention in their foster home. Your support allows us to help senior rabbits like Patch get the ongoing care that they need to live happy lives.
Thank you for considering us in your giving plans to make a difference for rabbits!
Triangle Rabbits is an all-volunteer, 501(c)(3) nonprofit organization, and a chapter of the House Rabbit Society, serving the Triangle area (Wake, Durham, Orange, and surrounding counties) of North Carolina, U.S.A.